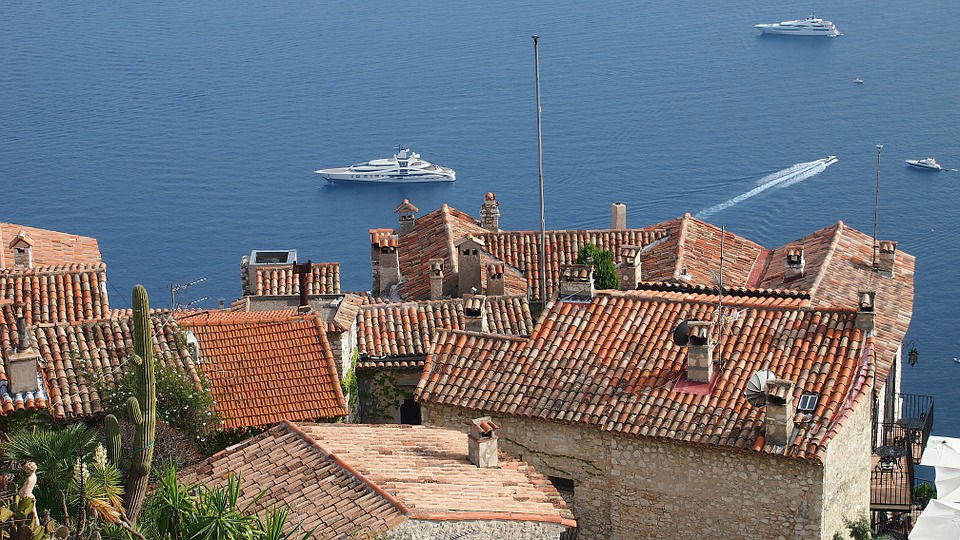 French Riviera: where should you rent your villa ?
Whether looking for an exceptional property for a week's holiday or somewhere for a longer stay, the Côte d'Azur is the ideal location.
Nowhere else in France offers such a wonderfully rich density of comfortable and beautiful villas, mansion houses and architectural treasures than the French Riviera. Certain towns and cities, whose names resonate internationally, are especially famous for the charm of their so well hidden yet so sought after villas.
Renting your villa on the Côte d'Azur
There are many exceptional properties all along the Côte d'Azur that are made available to rent to a discerning and demanding clientele. This clientele is able to find houses or villas here that meet their requirements in terms of spaciousness, surroundings, layout, privacy and facilities.
Saint-Paul-de-Vence
Sitting atop a small hill offering incredible views extending out to the Mediterranean coast, Saint-Paul-de-Vence is a wonderful little village. The many celebrities who helped build its reputation were the first to recognise the unique charm of its little medieval streets.
A village of artists, Saint-Paul-de-Vence's many galleries lend it a unique character, a character that's also to be found in the magnificent houses available to rent right in the heart of the village or on its outskirts. Though famous throughout the world, this village is nevertheless an extraordinary haven of peace suitable for a clientele accustomed to renting properties of distinction and character.
Valbonne
Valbonne is one of those towns where you can find an exceptional property after just a few minutes' search. This magnificent town has been able bring its heritage and history to the fore to wonderful effect. Though well-known the world over for its Sophia Antipolis technology park, Valbonne is first and foremost a genuine and highly characterful Provençal town.
You can find luxury and prestige properties to rent in both the town itself and in the foothills of the surrounding mountains. Its many-bedroomed villas complete with multiple en-suite bathrooms, vast living rooms, offices, swimming pools and other facilities and, in particular, its wonderful surroundings and typically French architecture will make you fall in love with Valbonne and its exceptional properties.
Cannes
Cannes: the prestige of the red carpet and the legendary stars that have walked down it. Though there are famously reputable hotels of impeccable class and distinction for them to stay at, many stars choose instead to rent one of Cannes' various villas.
The city is used to welcoming stars and international visitors who have already had the experience of staying in beautiful houses. Its luxury property is therefore of the kind of high quality visitors to Cannes expect and demand. You'll have no trouble finding irresistible villas both close to the Croisette and away from the seafront. These offer numerous bedrooms, infinity pools, modern equipment and facilities, and that's without even mentioning the simply incredible views out over the Mediterranean coast. For more information about renting a villa in Cannes, visit www.john-taylor.com/france/seasonal-rental/french-riviera-cote-d-azur/cannes-and-surrounding-areas/cannes/
Mougins
If you had to draw up a list of all the celebrities of all kinds who've spent a period of their lives in Mougins, it would be never-ending, though it could begin with the example of Picasso. The reason such celebrities continued to come to Mougins throughout the 20th century is that the town, and especially its historic centre, gave them the opportunity to live in magnificent surroundings.
Mougins has managed to retain its Provençal spirit and essence whilst at the same time providing its visitors with exceptional properties to choose from.
These reflect the character of the whole French Riviera, a region of which you're right in the middle when staying in Mougins. The sea is just six kilometres away (three and a quarter miles), and Nice is only slightly further. In all these exceptional villas, however, you get to feel cut off from the world, protected in an environment of considerable luxury and prestige. Exceptional villas and out-of-the-ordinary houses: this is Mougins.
Saint-Jean-Cap-Ferrat
Saint-Jean-Cap-Ferrat is a small spit of land extending a few hundred metres out into the Mediterranean. However, the village alone contains around 500 villas, most of which are exceptional properties accessible only to a particularly demanding clientele accustomed to the very height of luxury.
Villa Ephrussi de Rothschild, lying hidden away amongst the lush vegetation of this peninsula, which over time has become a natural arboretum, and today a public property, is a marvellously representative example of these exceptional properties. Its unique geographical location probably gives it the very best views there are to be had out over the sea between Nice and Monaco anywhere.
Ramatuelle
Ramatuelle is a small town on the gulf of Saint-Tropez whose name is almost as famous as that of Saint-Tropez itself. The famous beach of Pampelonne and its beach-side establishments have been attracting personalities from the worlds of French and international show business for more than half a century.
They come here to put in an appearance on the fashionable beach before heading off to hide away in incredible private properties hidden amongst Ramatuelle's dense vegetation. Today a town of culture, jazz and heritage, Ramatuelle still has these incredible villas blending luxury, tranquillity and exquisite comfort to offer to those who seek them.
Saint-Tropez
Saint-Tropez has always been the place to be, the place to be seen and a place to spend one's holidays. The little fishing port discovered by Brigitte Bardot became the favourite haunt of the French jet set from the 1960s onwards.
Today, Saint-Tropez has regained some of its former peace and tranquillity, though without losing its special charm and personality. In particular, the town still has the luxury property that was established there in the heyday of the swinging sixties. Though the villas and houses have now been modernised, luxuriously equipped, extended and fitted out to a very high standard, they have also remained true to the so quintessentially Provençal character that gives this town its charm.