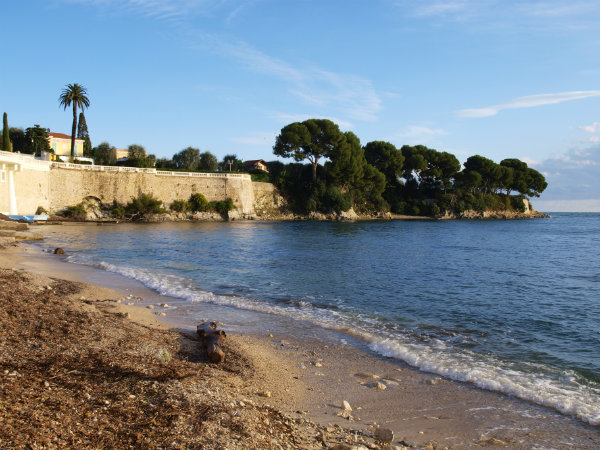 What to do on holiday in St Jean Cap Ferrat ?
A stay on the mythical French Riviera is not totally improvised, at least if your objective is to enjoy the most beautiful experiences. Discover the unmissable activities and sites for your next holiday in St Jeannois, without forgetting the question of accommodation on which your comfort will depend throughout your holiday.
Rent a sumptuous villa for a dream holiday in St Jean Cap Ferrat
The Côte d'Azur destination invites you to a luxurious stay and it starts with where you will put your luggage. If the city has no shortage of prestigious establishments, renting a villa remains the best way to soak up the local atmosphere. You will stay in a place reserved for your exclusive use and equipped so that you will not lack anything.
Imagine a villa that offers you access to the beach as well as a sheltered swimming pool. Let yourself be tempted by the prospect of enjoying spacious bedrooms with adjacent bathrooms, a fully-equipped kitchen, a pantry, a relaxation area including a spa, a pool table and why not, a piano.
Facilities can vary widely from one property to another but in most cases Wi-Fi and TV are included as part of the integrated options. It would be wise to use a luxury estate agent who knows St Jean Cap Ferrat inside out. You will thus benefit from the best offers and, above all, you will be directed towards the prestigious villa that meets all your desires. Are you interested in renting a luxury villa in St Jean Cap Ferrat? Contact Haussmann real estate.
Afternoon beach obligatory
If you want to stay by the sea, it is unthinkable not to enjoy the magnificent beaches of Saint-Jean-Cap-Ferrat.
Families are numerous to appreciate Cros dei Pin which is the oldest equipped beach of the town. There is a beach volleyball court and numerous games for children. Dogs are also allowed on part of this beach in the port. The buildings and the imposing trees in the backdrop will not fail to seduce you.
Les Fosses, a beach south of Saint Jean Cap Ferrat, is a great place for snorkelling. Easily accessible, it invites you to explore an exceptionally rich sea bed. It is also close to the beginning of a footpath that you can take to discover the hinterland.
With its eastern exposure, La Paloma offers a beautiful view of the cliffs of Eze. Its location in the heart of a green setting is its main asset, but it also pleases for its calm waters, its clear sand and its tranquillity. It should be noted that a portion of La Paloma -Paloma Beach- is privately owned.
Other beaches such as Passable and Les Fossettes also deserve that you unfold your towel there for an afternoon of relaxation or moments of nautical activities in a unique setting.
Boat trip
Discover the coastline from a different angle by taking a sea walk. It is possible to envisage an adventure lasting a few hours or to embark on a cruise for a few days.
Sail the Mediterranean between St Jean Cap Ferrat and neighbouring towns such as Villefranche sur Mer and Monaco. By choosing to privatise your boat, you can enjoy this experience in a more intimate atmosphere.
From April to November, it is possible to treat yourself to sea outings with the specific aim of meeting the cetaceans that have made the Pelagos Sanctuary their home. On reaching this nature reserve, you will have the opportunity to swim with dolphins and dive into the depths to revel in the beauty that awaits you there.
Remember to book your getaway in advance to make sure you enjoy a sea walk that suits your expectations.
Discover Mediterranean cuisine
Just because your sumptuous villa is equipped with a kitchen does not mean that you have to prepare all your meals yourself. A stay in Saint Jean Cap Ferrat is indeed the perfect opportunity to enjoy Mediterranean specialities.
You will have guessed it, fish and seafood are in the spotlight as the people of Saint Jean take pleasure in working with fish products in a thousand and one ways. Try the farfalle with tuna and mussel salads, enjoy roast sea bass, Provençal-style tilapia, sea bream in olive oil or wolf in a crust.
The olive and its derivatives, especially its oil, are also very present in the local cuisine. You will find them in many pastry recipes, to be discovered absolutely during your holidays in Saint Jean Cap Ferrat.
Spend a day on the Lerins Islands
The archipelago facing the Esterel massif faces the bay of Cannes. They are two islands of particular beauty, each with its own jewels.
The state-owned forest of the beautiful Sainte-Marguerite extends over more than 150 hectares. During its exploration, you will be shaded by majestic eucalyptus trees and a large number of Aleppo pines. This forest is the integral fruit of a man-made plantation. It is just as attractive as the Royal Fort, the former prison where the Man in the Iron Mask was held.
Smaller than its sister, the island of Saint-Honorat draws its identity from its religious past. It is a destination that seduces travellers in search of nature with authentic charms and those who wish to immerse themselves in spirituality.
The architectural heritage to discover
Listed as a Historical Monument, the Saint Hospice Chapel was named in homage to the monk who resided there and who, according to legend, was responsible for many miraculous healings. Not surprisingly, the chapel became a popular place of pilgrimage before becoming today a unique place that plunges its visitors into the miraculous past attributed to Saint Hospice through painted works.
The lighthouse of Saint Jean Cap Ferrat, also listed as a Historical Monument, stands on the site of the Tower of Fire. At 71 metres high, it can be easily spotted almost 40 kilometres from the coast. The lighthouse was rebuilt following its destruction by German troops during the Second World War. It has a semaphore that Napoleon III had built to monitor the possible outbreak of fires in addition to regulating maritime traffic.
The port is another heritage site worthy of special mention, since the city's development has been based to a considerable extent on its exploitation. For its part, the marina has contributed to the local development as a seaside resort coveted by American celebrities. The galleries along the quays and the numerous shops along the same axis will not leave you indifferent.
Museums, parks and gardens
Perched on the heights of the city, Villa Ephrussi combines several architectural styles. You will be faced with Gothic, Italian, Venetian and Florentine styles, but not only.
Baroness Beatrice's ground-floor flats feature a porcelain salon. Most of the porcelains are from the Manufacture de Vincennes. On the first floor, the tapestry room and the monkey room will fascinate you as much as the Chinese room. There is also a porcelain room with works of art from the Meissen Manufactory.
The garden of the Villa Ephrussi is a special place. Stop in front of the music pool to contemplate the water jets. Then take a tour of the nine landscaped gardens: Spanish, French, Japanese, Florentine, exotic, Provençal, lapidary and the rose garden.
Don't miss the Shell Museum which opens its doors on the Lindbergh quay. About 4000 shells of different sizes, colours and shapes are displayed in dozens of showcases. This is an experience that will allow you to admire these treasures of the sea bed in a different way from a diving session.
Starting from the Villa Ephrussi or from the access opposite the town hall, you can easily walk along a path from the Pointe Saint Hospice. It is paved and perfectly accessible for wheelchairs and pushchairs. Linger in front of the lush green spaces which are set against a backdrop extended by the sea and the sumptuous buildings.
You may not always think about it, but the underwater path accessible from Les Fossettes also allows you to admire the richness of the local nature.
You now have all the cards in hand to plan a memorable stay in Saint Jean Cap Ferrat. It is up to you to adapt your programme to suit your desires and the length of your holiday.